App development requires expertise
We develop apps for companies. Whether you already have an app that isn't running smoothly, need help with a last-minute fix before release, or are just starting to design an initial idea for an app – we're here to help. Our experienced in-house team offers you everything from a single source – from concept to development to quality assurance.
App development
B2B and B2C apps for businesses
Customised software development for Android and iOS is our core business. With our experienced developers, we bring your app into the stores or into your company. Project management, QA, concept and design, as well as the backend are all part of it. We can start in front of the whiteboard in our workshop or take over your grown code and continue working with it.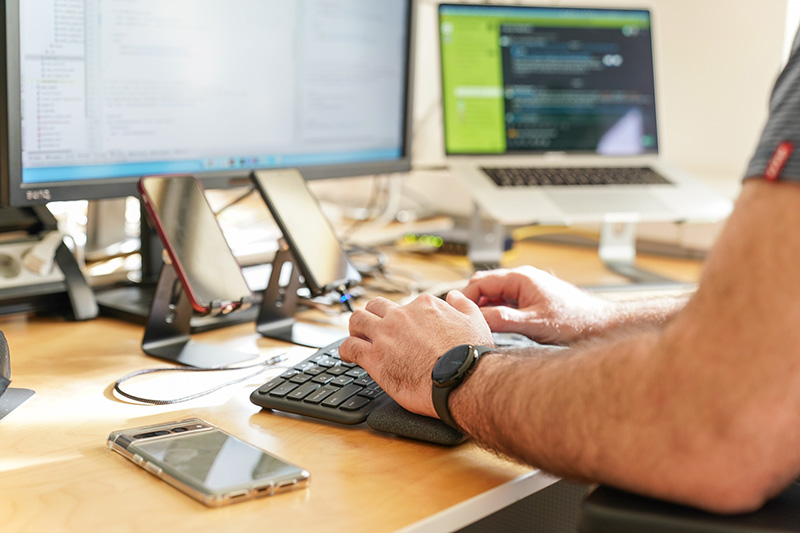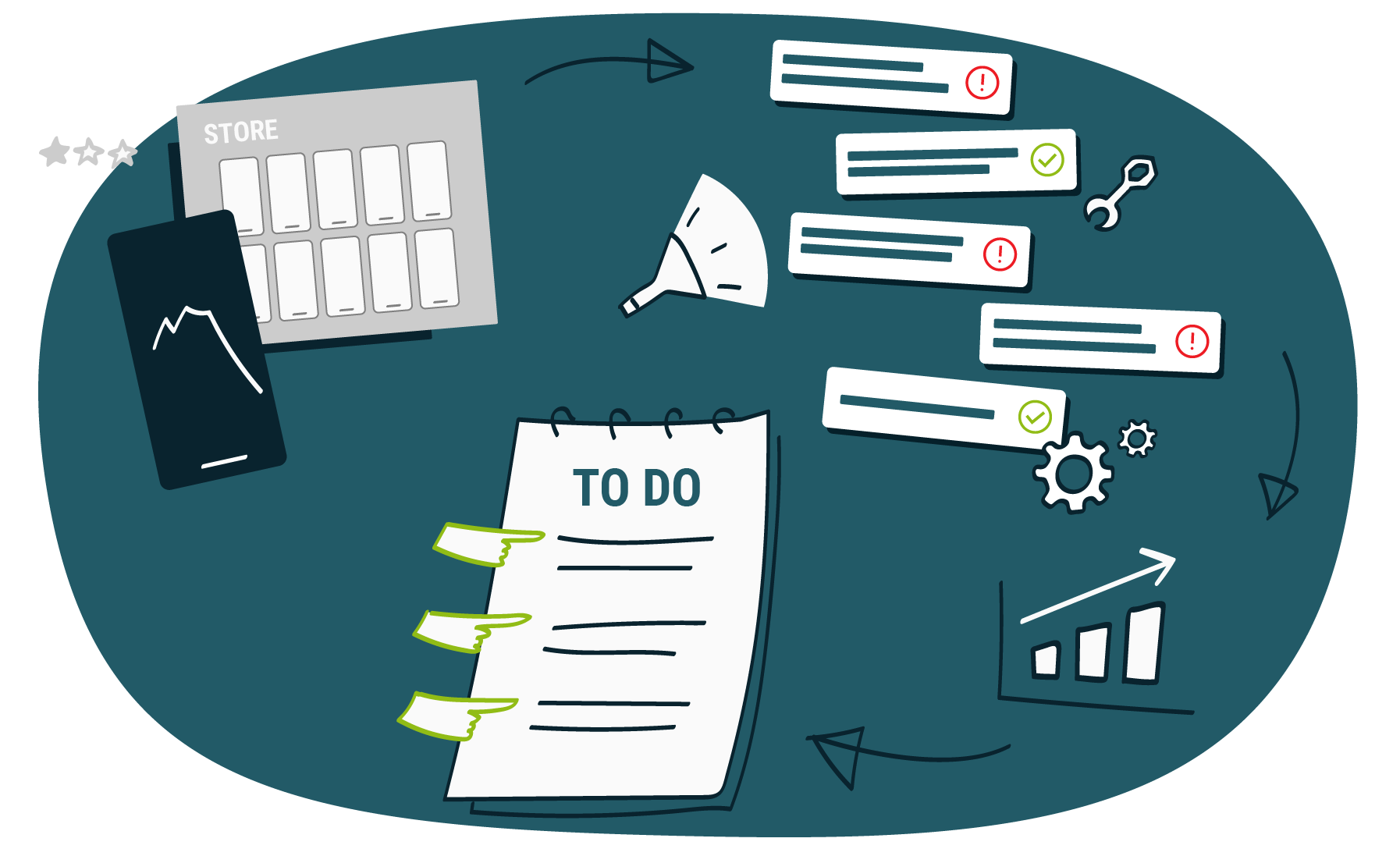 Maintenance
Even apps age and need care
Do you have an app, but something is not working? Don't wait until you notice a drop in usage figures or your app starts to crash in the same places. Apps need to be updated regularly to new devices, systems and also the features of operating systems. When we get into an ongoing project or take over an app that is already in the app store, we start with a 50-point check. We review your app from the user experience to the code base.
Emergency
My app has been removed from the app store
If your app has already been removed from the app store or is about to be removed, we can help. We analyse the communication with the platform operators and try to clarify the situation. Some apps are no longer supported due to changes in policies, sometimes they contain code snippets or images that are not allowed (anymore). We analyse your app, we advise you and, in the best-case scenario, we help you to bring your app back up to standard and back into the app store.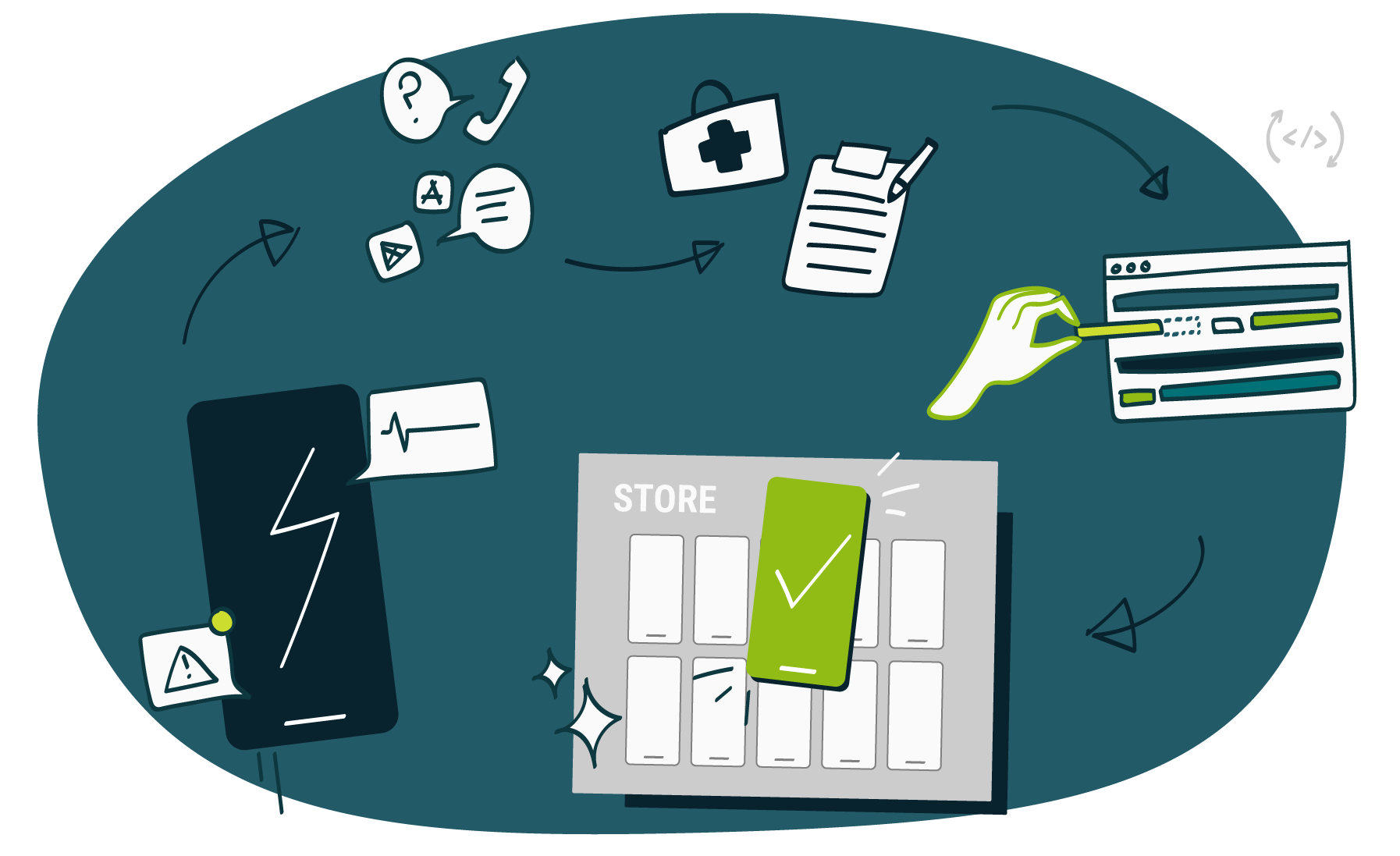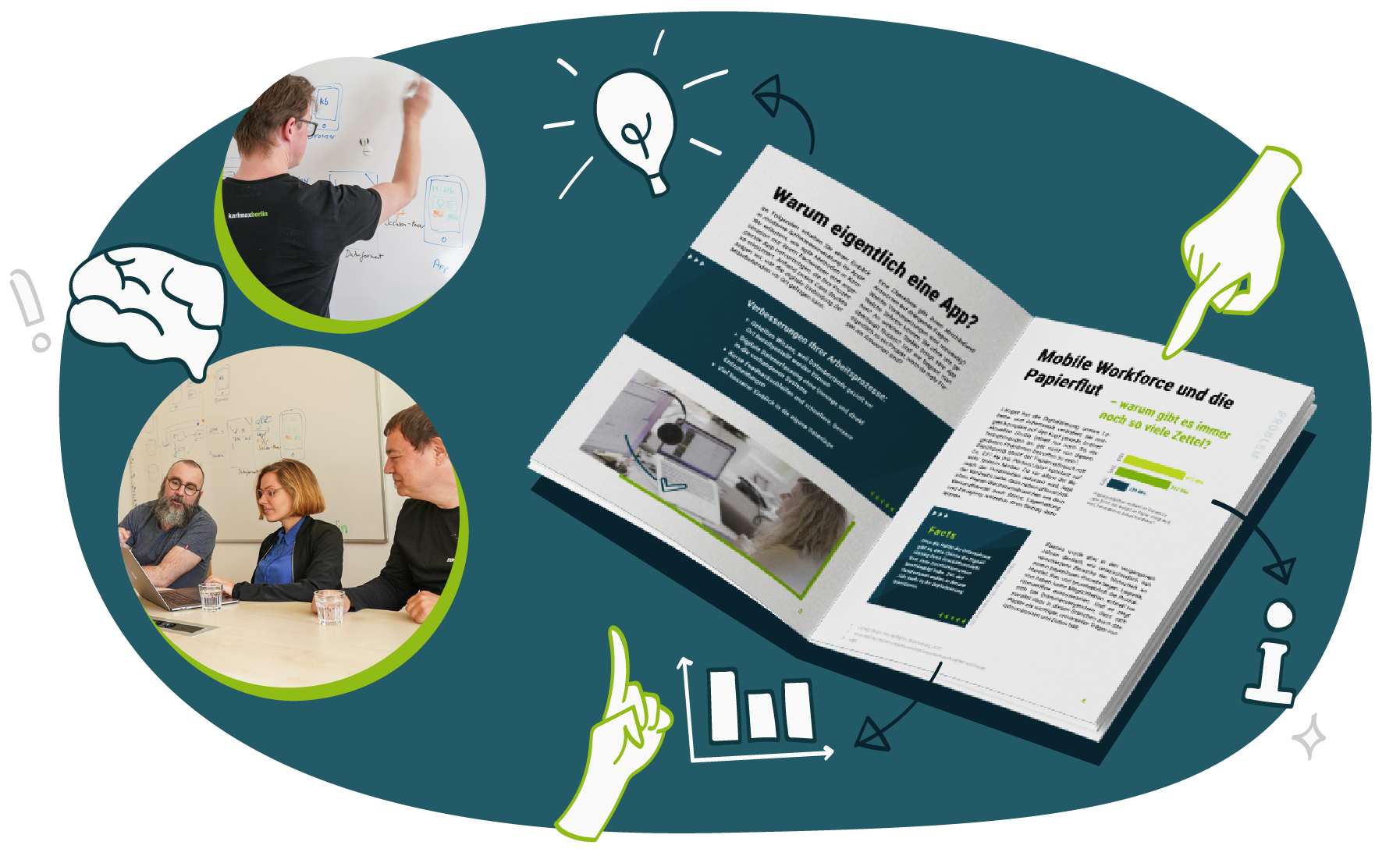 Consulting
Paper in businesses
More than 50% of companies still use paper for receipts, documentation or as job tickets. These are then digitised again at great expense. An app could be a better solution here. It saves paper, your employees work with up-to-date data, mistakes are avoided and your process becomes more efficient. We listen, advise and understand. Together, we find out whether your process is suitable to be digitised with an app.
Workshops
Creating app ideas together
Our experience, our perspective and your idea. From the first screens to the technical concept, we offer support in the early phases of a project together with your team. Here we rely on many years of experience, as well as proven formats and methods. In this way, ideas can emerge, grow and also be validated in our workshops, because not every brainwave has to be implemented.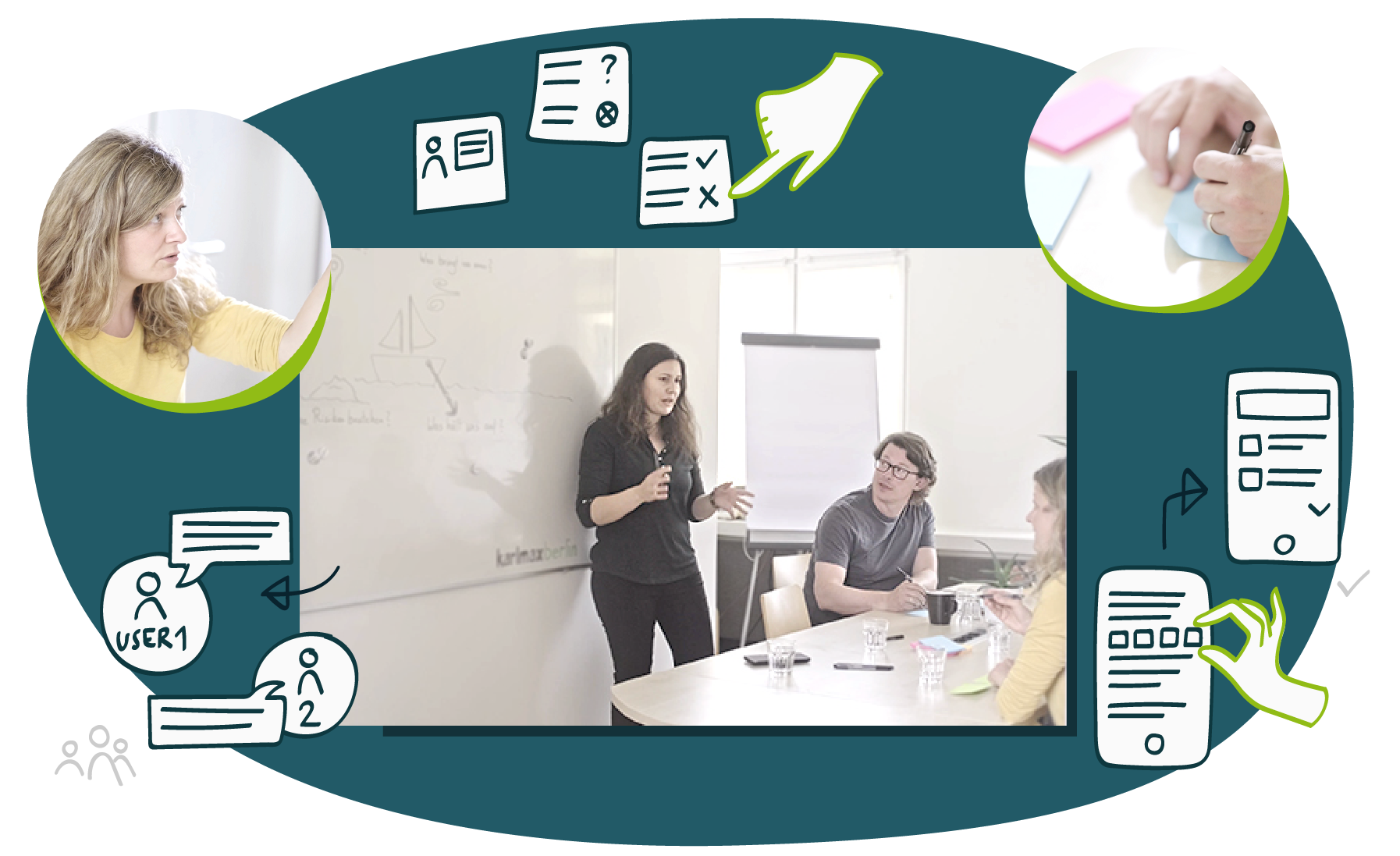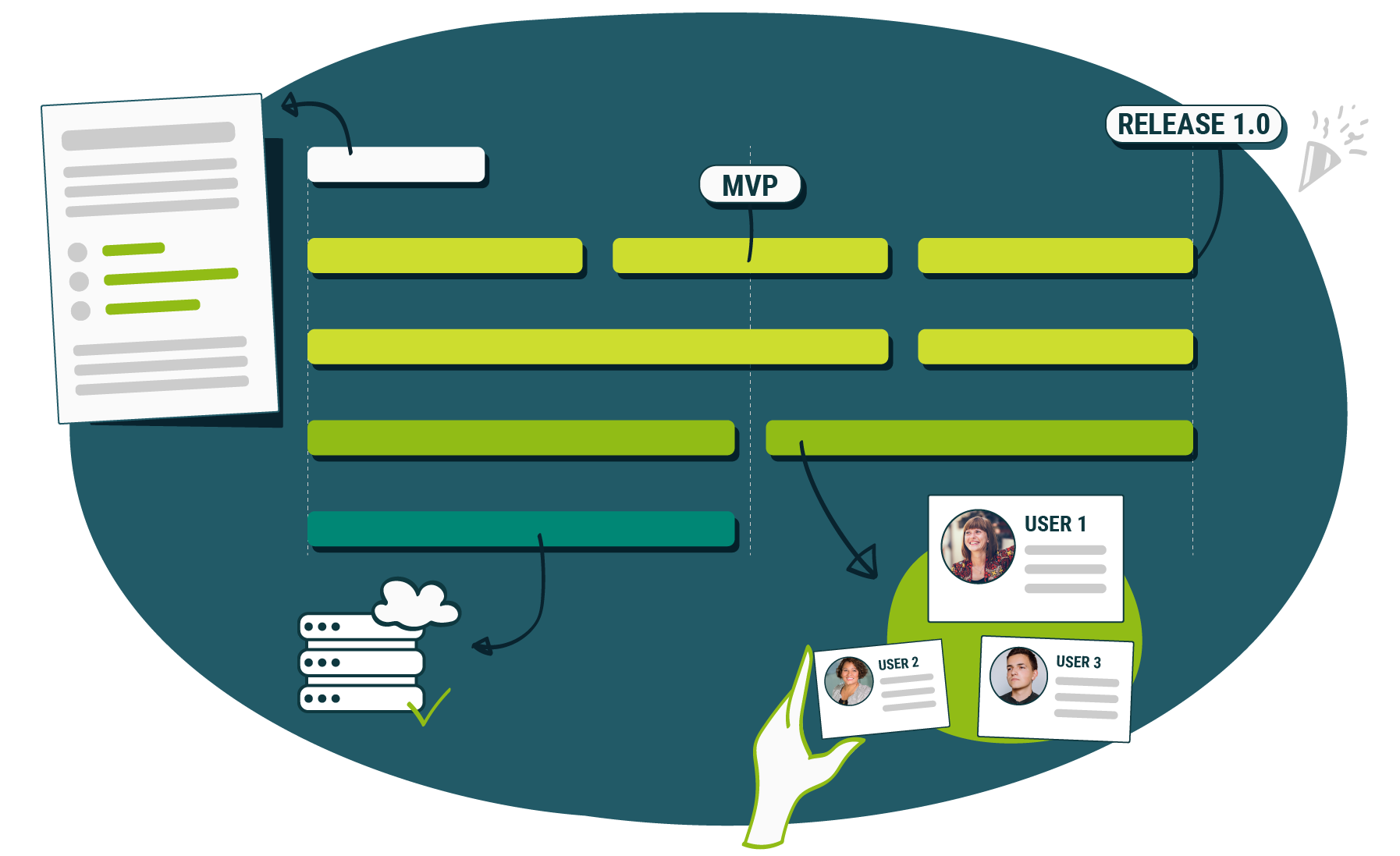 Concept
A roadmap for your app
A validated concept ensures that users of your app can navigate without any issues and that the app is stable. It is the heart of your project and is therefore created in close cooperation. We identify the requirements of the target group and use prototypes to put the app through its paces. Then we create the roadmap and release plan – and you have a plan before the app is developed and published.
Design
User friendly & stylish apps
We work with the design guidelines of the established platforms and understand how elements and functions are implemented in Apple and Android systems or with Flutter. We design apps and create screen designs, individual icons and illustrations in line with your corporate identity. Alternatively, we check your design drafts for the latest standards and suggest improvements if necessary.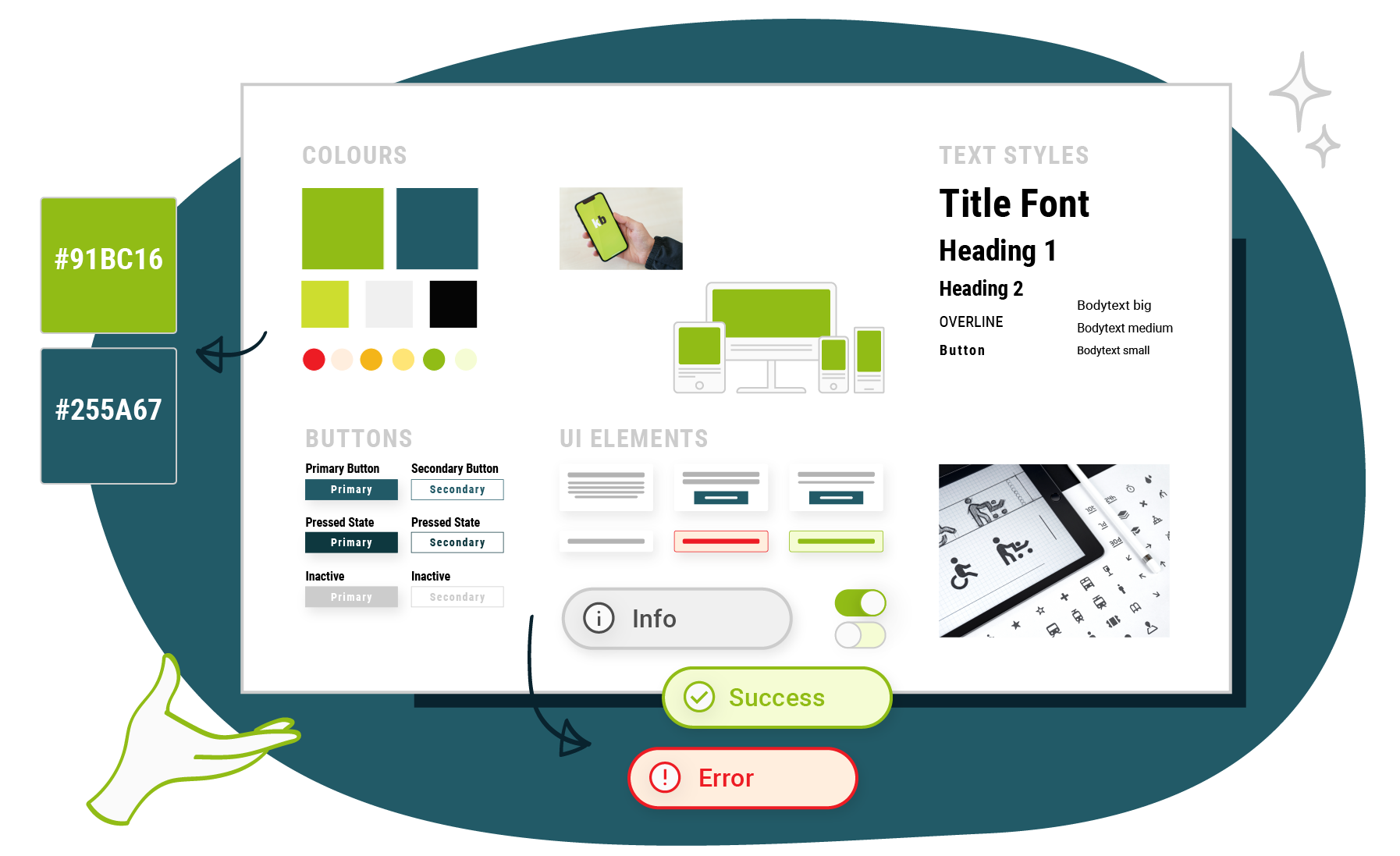 Project enquiries
Do you have a project idea or would you like to ask us some questions first? Feel free to contact us!
Sascha Scheiber
Product Consultant & Sales Manager
Project enquiries
Do you have a project idea or would you like to ask us some questions first? Feel free to contact us!
Sascha Scheiber
Product Consultant & Sales Manager
How this looks like in real life: