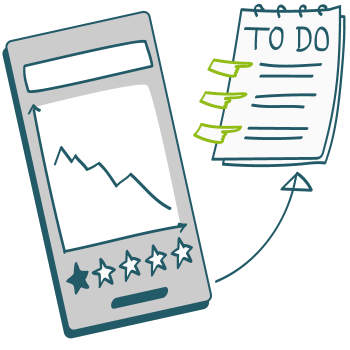 Optimise an app
Offering an app requires continuous maintenance and further development of the concept and code. Due to the very dynamic environment of the various app stores and providers, demand and user numbers can also be subject to heavy fluctuations.
On top of that, manufacturers are developing new rules, new devices, and new features whose support cannot always easily be integrated in existing apps. The consequence:
A popular app can fall in rating overnight – or very slowly and gradually – or crash in the download rankings. Crashes and interruptions cause usage to decline or users to turn their backs on it.
Typical areas of action in which we offer our assistance:
2-3 stars rating
Long maintenance intervals/ last update was a long time ago
Decreasing user numbers
Internal or external complaints about the app are accumulating
Inconsistency between Android and iOS
Possible results of our work
Your sales increase
Your app receives a positive rating
Your app achieves a better ranking
Better usability and higher user satisfaction
Higher brand perception
We analyse your app
Perhaps the development of the app was on hold for a while or was not the focus of interest. From time to time, developers also change or are busy with other projects.
In this case, we analyse your app for current performance and potential problems. We offer you targeted options that are effective with or without app development or show how an improvement of the app in concept and design can achieve an upgrade to current standards and customs.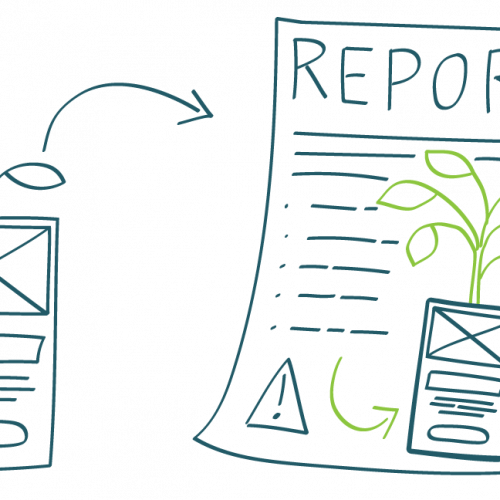 We can tell you why your app is at a stagnation point in a compact report with our recommendations for action and a tracking review. We dissect all analytics data, UX, competition and user feedback and do a tracking plan review.
from 7200,-€
Full Screening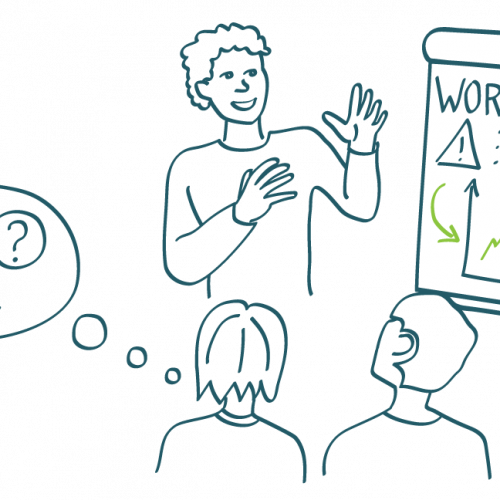 For the complete screening, after a full analysis of your code, technology stack, standards used and a review of UX and UI with detailed documentation, we will present the findings in a half-day workshop. You will receive a full inspection and architecture report on all dimensions of your app in our presentation.
In any case, we can derive further steps from this, propose a roadmap and also directly eliminate minor or obvious bugs as part of the pre-production projects.
Why we're not jumping right into a big app project
We know from experience that close cooperation sometimes requires trust and benevolence and should therefore not be started half-heartedly.
We would like to give you the opportunity to get an idea of your situation and our partnership. We think that an idea and a first valid offer for your project is only truly possible when we take the first step together and get to know the fundamentals and requirements.